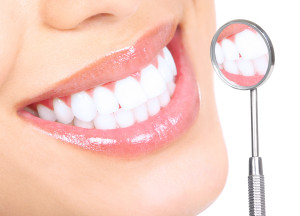 Are you looking to enhance your smile?
Cosmetic dentistry can often help with your appearance and smile. Before determining whether it is appropriate for you, we recommend an initial consultation, so that Dr. Yen can thoroughly assess and discuss your aesthetic goals.
Improving your smile can start from simple re-contouring, whitening, bonding, to more complex treatments using crowns, bridges, orthodontics and implants. Depending on whether you're looking to change the shape or colour of teeth, close spaces between teeth, replace missing teeth or align your teeth, Dr. Yen will be able to provide you with a professional opinion and treatment options.
Some of the most common procedures include:
Teeth whitening
We offer both in-chair whitening and professional take-home whitening kits.
Veneers
Veneers are thin facings of porcelain handmade for your teeth. Whether you have chipped or worn down teeth, crooked teeth, or even gaps, veneers can be bonded over the top, creating an aesthetic appearance. The main advantage of veneers is that they require minimal preparation of the teeth, compared to more extensive procedures like crowns.
White fillings
White (or composite) fillings, also known as resin bonding, are a popular choice in restoring teeth with decay, small chips or large breaks. White fillings can range from small to full tooth restorations. Dr. Yen can discuss with you the best filling material suitable for your teeth.