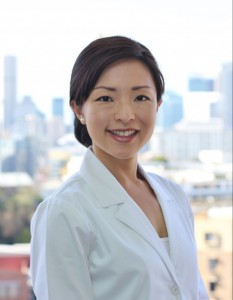 Dr. Lynette Yen is highly experienced in many aspects of dentistry, and brings a wealth of experience, having practiced across Sydney, Melbourne, Perth and regional Western Australia. She has a particular interest in dental implants, restorative work, root canal therapy, gum treatment, tooth extractions, and children's dentistry. She is a member of the Australian Dental Association and the Australian Society of Implant Dentistry, and attained her qualifications in dentistry from the University of Western Australia in 2002.
Providing high quality dentistry, one that is honest and ethical, and putting the best interests of long-term health above all else, are hallmarks of Dr. Lynette Yen's philosophy, and the approach she has taken over her years of practice.
With three young children of her own, Dr. Yen appreciates the importance of family dental care. Dr. Yen is a true believer that dental care should be provided with a gentle and patient approach, a style that she finds suitable to providing care for people of all ages, including young children. She takes a holistic and preventative approach to dental health, and emphasises the importance of other factors such as diet and lifestyle.
When not practicing dentistry, she loves spending time with her family, and enjoys yoga, hiking, piano, cooking and travelling.